Retirement income planning? You need to consider these 7 things
Retirement is a time for you to do the things you've always wanted. So it's important to plan your finances accordingly. When working out how much money you'll need in retirement you need to consider not only the type of day to day lifestyle that you want to live but also the types of events that could happen after you retire as these may all impact your retirement income needs. Thinking about these early could help you when you're deciding the best way to take your pension savings.
Plan ahead for your retirement income needs
1) LIFESTYLE
Perhaps you're looking forward to having more time to explore faraway places. Or maybe you dream of simply waking up each day and doing whatever takes your fancy. However you see your future, retirement is a time for you to do the things you've always wanted to do. Expert opinions on what is a good retirement income vary wildly and it depends whether you're looking to enjoy a basic standard of living or a more luxury lifestyle.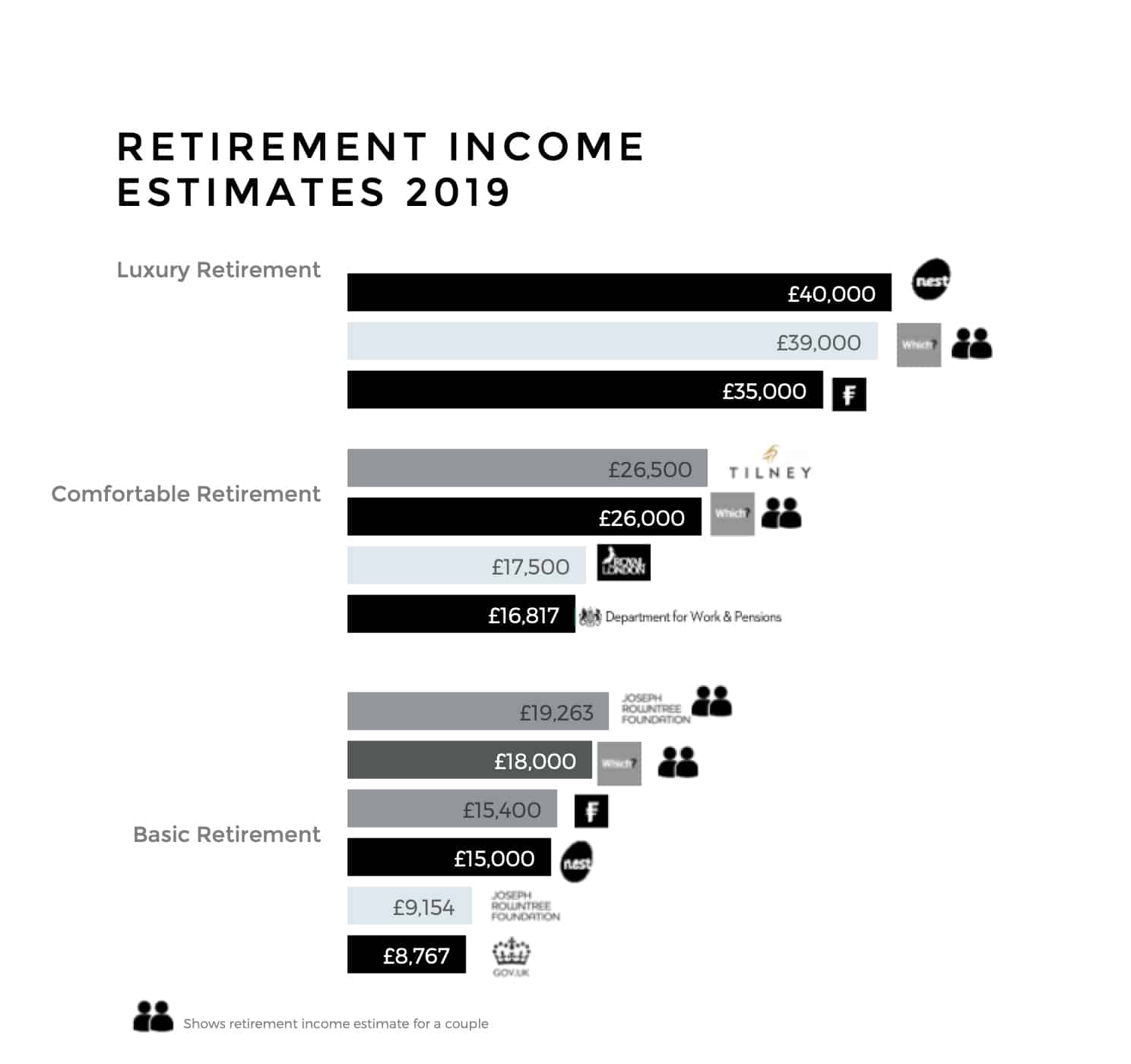 The costs of your chosen lifestyle is likely to have the single biggest impact on your retirement income needs over anything else.
The very concept of retirement has changed, since the way we access our pension is now a lot more flexible and in the UK we're living longer than ever before.
'Phased retirement', where you access part of your pension early to subsidise a reduction in your working hours, is becoming more common. With increased longevity, this flexible approach to retirement is being seen as a more sustainable option for retirement.
A longer retirement and more choice over how you take your pension require planning ahead to help ensure you're on track to a financially secure future. It's important to understand how much you can sustainably take from your pension and also to take your money in a tax-efficient way.
Read more about different types of retirement here and your retirement income options here .
2) WORKING HABITS
Your working habits in retirement will very much depend on the type of retirement you choose. Although you may have retired from full-time employment, perhaps you may wish to earn money from part-time work. Besides the State Pension, consider any other income sources you'll have when you finish working full-time and find out when they commence.
3) SUPPORTING YOUR FAMILY
Perhaps you have children or grandchildren that you plan to help through further education. How will you provide this financial support once you've retired? Some people intend to help their children onto the property ladder. Have you made a plan for how you'll afford this? If you plan to fund this through a lump sum withdrawal from your pension, consider the tax implications of doing this and talk to a financial advisor to see if there is a more tax efficient way of doing this.
4) HEALTH
Leading a healthy lifestyle can help ensure you'll be fighting fit during your retirement. However, ill health can strike at any time. And although you may not like to think about it, it's important to factor things like medical or care costs into your financial planning.
In the longer term, you may also need to pay for residential care for yourself, your partner or your parents.
5) SAVINGS AND PROPERTY
The amount you have in savings may influence what you'll need from your pension. Is this enough to live on? If you own a home, you may have decided that you'll sell your home and move somewhere that better suits your lifestyle needs. You'll also need to think about how you would pay for a new property, and factor in any repair costs to a new or existing home.
6) HOW YOU CHOOSE TO TAKE YOUR PENSION
The way you choose to take your pension can impact things like your tax position or pension allowances. If you choose to move provider, you could lose any guarantees that you may have with your existing pension provider, so it's important to check these things with a Pension Specialist before you make an expensive mistake.
You should also think about the impact of taking any tax-free cash, income or lump sums may have on any means-tested benefits you currently receive.
7) THE EFFECTS OF INFLATION
The effects of inflation may reduce the buying power of your savings and investments in the future, so think about how you'll maintain your lifestyle if your money doesn't stretch as far. It's important to have an ongoing investment strategy for your pension that protects from the impact of inflation, whilst minimising your exposure to risk.